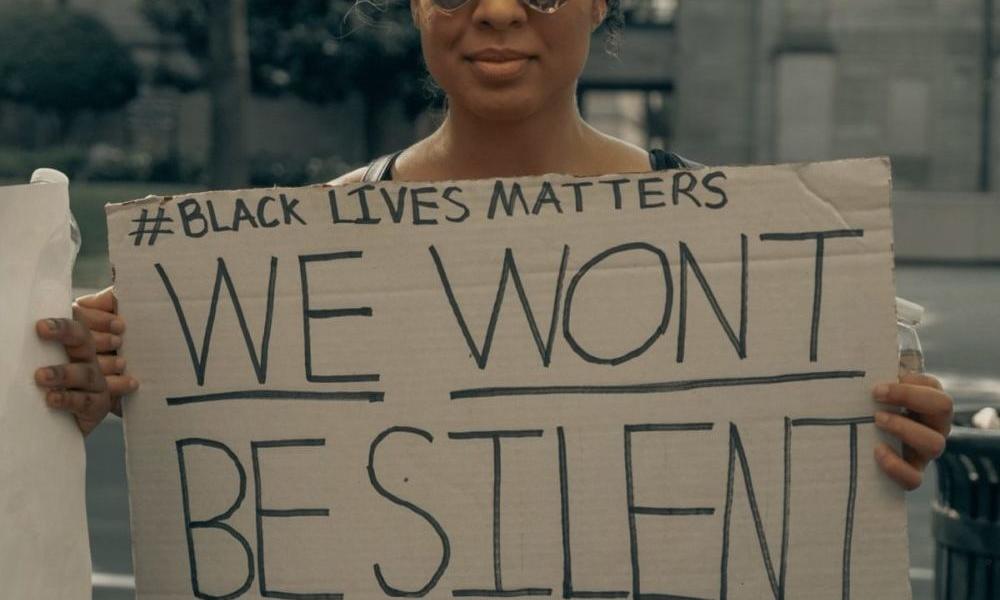 ---
We Cannot Be Silent - A Message to Our Community from Catholic Charities of Santa Clara County
As the social service and social justice arm of the Catholic Church in San Jose, we cannot be silent in the face of the ongoing killings of black citizens by law enforcement officers acting under the color of law. The recent deaths of George Floyd in Minneapolis and Breonna Taylor in Louisville at the hands of police officers demonstrate the systemic disregard for black lives in our society. Black lives matter to God. Black lives should matter to all of humanity.
Yet the evil of racism has taken root in our souls and has spread like a virus through the very structures of civil society and our institutions of law, commerce, healthcare, housing, education and religion. Nourished by the heresy of white supremacy, racism steals the very breath of our black brothers and sisters. It is the most blatant when a white officer kills a black man or black woman. Yet racism hides itself in plain site with the massive incarceration of black citizens out of proportion to the population. It is more insidious when it spreads silently through the halls of power and in the accumulation of the everyday injustices of lack of access to affordable healthcare and a healthy environment, lack of access to equal education, and the multigenerational residual effects of the legacies of racist policies such as redlining, housing discrimination, job discrimination and income inequality.
Sadly it is no surprise that the zip codes in our county with the highest incidences of COVID-19 are the zip codes with the highest percentages of people of color and with the highest poverty rates. Catholic Charities' research reveals that those zip codes show a 58% greater infection rate than the wealthiest zip codes. While we thought we had made progress in civil rights, still our local educational institutions are segregated more than before Brown vs Board of Education, and life expectancies of black residents are lower than other racial groups regardless of income.
So, no, at Catholic Charities, we cannot be silent. We must use our breath not just to denounce the injustices that we see, but to speak up in solidarity with our black brothers and sisters. You are not alone. Our staff come from communities around the world who have experienced discrimination, exclusion, inequity, violence and oppression due to the color of their skin, their religious or political beliefs, their ethnic group, nationality or their sexual identity.
We commit to standing with you, walking with you, kneeling with you. We commit to learning in humility how to be allies on the journey to love and justice. We commit to working peacefully to change policies that perpetuate racist and discriminatory systems and behaviors. We commit to examining our own consciences to see how our own biases perpetuate racism. We commit to working to expand diversity, inclusion, equity and liberation. We commit to continuing and deepening our work in communities of color to address the underlying and complex causes and effects of poverty and racism, even as we assist the homeless, welcome back returning citizens from jail, offer healthy peer support to youth and support families dealing with generational trauma. And, as our mission calls us -- we commit to working together to create a more just and compassionate community with people of all cultures and beliefs.