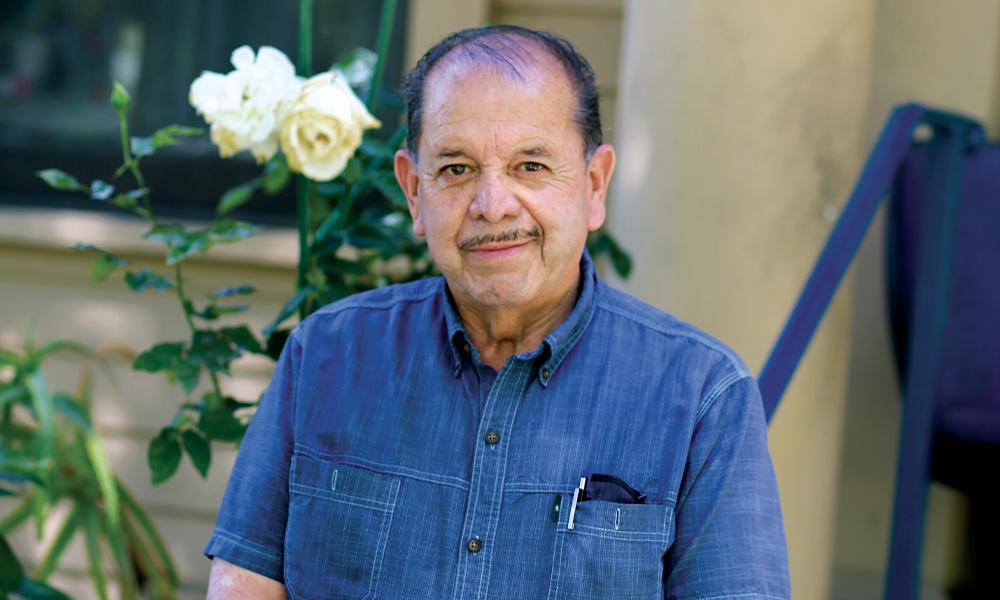 ---
Quirino Arias Marks 50th Anniversary at Bellarmine
The presence of Quirino Arias may be felt in every spot on the Bellarmine College Prep campus. Although his title is director of facilities, perhaps caretaker is more appropriate since this gentleman truly cares for the school, its buildings, and grounds, but above all for its people. Quirino, in fact, manages a team of caring grounds and facilities employees who share his pride and work ethic, as evidenced by the beauty of our campus.
Fifty years of employment is a significant milestone and an admirable achievement, and one that is marked this year by Arias who was surprised with a tribute by members of the Bellarmine community in a parking lot celebration on May 11.
"I personally want to thank him for all the hard work, dedication, being fair, consistent, and just generally hard working," said Ron Miller, Bellarmine CFO, at the event. "There's not much that Quirino wouldn't do or hasn't done for the school when he's asked to do so."
"We just can't thank you enough for all that you've done and all that you've meant to Bellarmine over the years," said Chris Meyercord '88, Bellarmine president, who also noted Arias is only one of two faculty/staff members that reached 50 years of employment at Bellarmine (the other having been the late Hardy Reyerson).
"You really stand as an incredible example of what it means to be a man for and with others."
Always humble, Arias expressed his love and respect for the Jesuits, said that 50 years seems like 50 days, praised the Bellarmine community for being "good people" and shared stories about his special relationship with the late Fr. Joe Costa, S.J. '41, whom he considered part of his family. He considers the Bellarmine community as an extension of his family, which explains his dedication to the school. "I don't understand the word 'no.' For me it's always 'yes.'"
As the school celebrates its 170th anniversary, the Bellarmine community is grateful to Quirino Arias for his five decades of dedicated service.