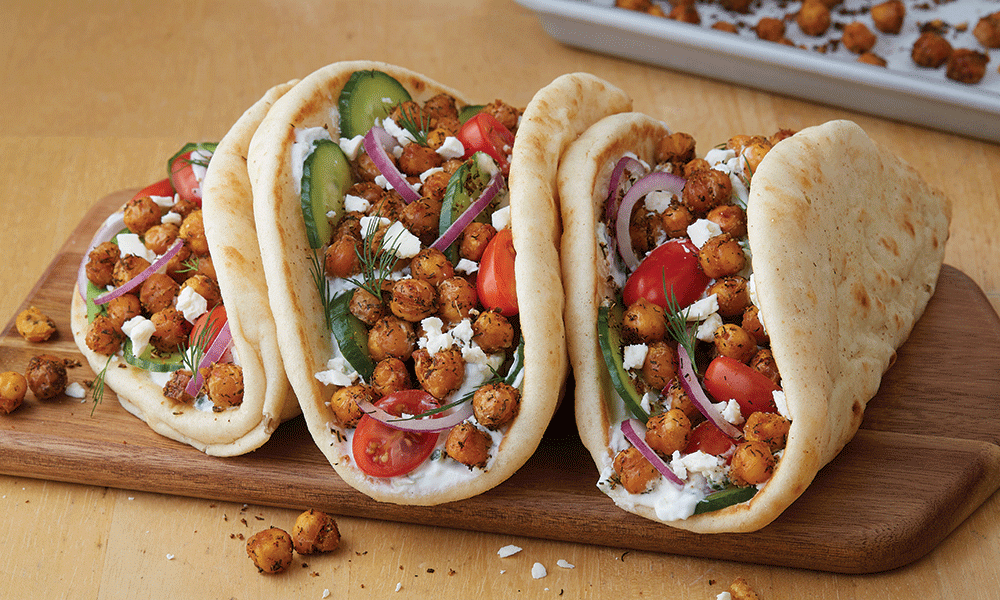 ---
A Lenten Recipe for Busy Catholic Parents
On behalf of all the amazing Catholic parents who now face the annual Lenten task of preparing meat-free meals that don't elicit moans and groans from our offspring, I'm giving them a big shout-out and encouraging them in their vocation.
It can be challenging to navigate the demands of a kitchen during a period of fasting. What does a busy parent do when looking for new recipe ideas for Lent? I joined a local Facebook group for Catholic moms, and it has provided me with plenty of great suggestions.
A few months ago, a friend invited me to join this amazing group of Catholic women on social media, and I'm really grateful for the invitation! It has everything from parenting advice to Catholic book suggestions; from homeschooling tips to encouraging words from Scripture.
The group offers both practical advice and spiritual advice – everything from "how to survive Mass with toddlers to how to manage the death of a loved one." As the founder says, "It's a village of faith."
I share the following recipe from this "village of faith." When I was pondering what Lenten-appropriate recipe to feature in this month's column, I had some ideas, but before committing to any one recipe, I turned to my fellow moms for fresh ideas. Within minutes of posting my question on the group's page, the suggestions started to pour in. I selected one of the many great recipe ideas that one of our moms posted, and with her permission, I share it here. I've already tried it, and it is absolutely as delicious as it sounds! 
As Catholic parents, we should be encouraged to lean on each other and support each other. Because whether it's a carpool crisis, a sick child or the simple quandary of what dish to prepare for dinner ... we can help each other get it done!
This article was originally published March 2021.
recipe idea courtesy of Heika Scheitler
INGREDIENTS
2 cans chickpeas, drained and rinsed
2-3 tablespoons olive oil
1 teaspoon garlic powder
1 teaspoon smoked paprika
1 teaspoon cumin
1 teaspoon onion powder
¼ teaspoon chili flakes (optional)
1 teaspoon oregano
1 teaspoon dry dill
Salt and pepper to taste
Dash lemon juice
Greek pita bread (about 8)

Sliced red onion
Sliced tomato
Sliced cucumber
Feta cheese (optional)
TZATZIKI SAUCE
1 cup plain Greek yogurt
¼ cup grated or finely diced cucumbers
2 cloves minced garlic
2 teaspoons lemon juice
Salt and pepper to taste
DIRECTIONS
For the Tzatziki, combine all ingredients and place in the refrigerator to chill.
Preheat oven to 375 degrees. Rinse and drain chickpeas and then pat dry with paper towels.
In a mixing bowl, toss chickpeas with olive oil, lemon juice, spices and dried herbs. Spread onto a cookie sheet in a single layer and roast in the oven for 30-40 minutes (depending on desired crispiness).
Serve with pita, tzatziki sauce, sliced red onion, tomatoes, cucumbers and feta cheese.