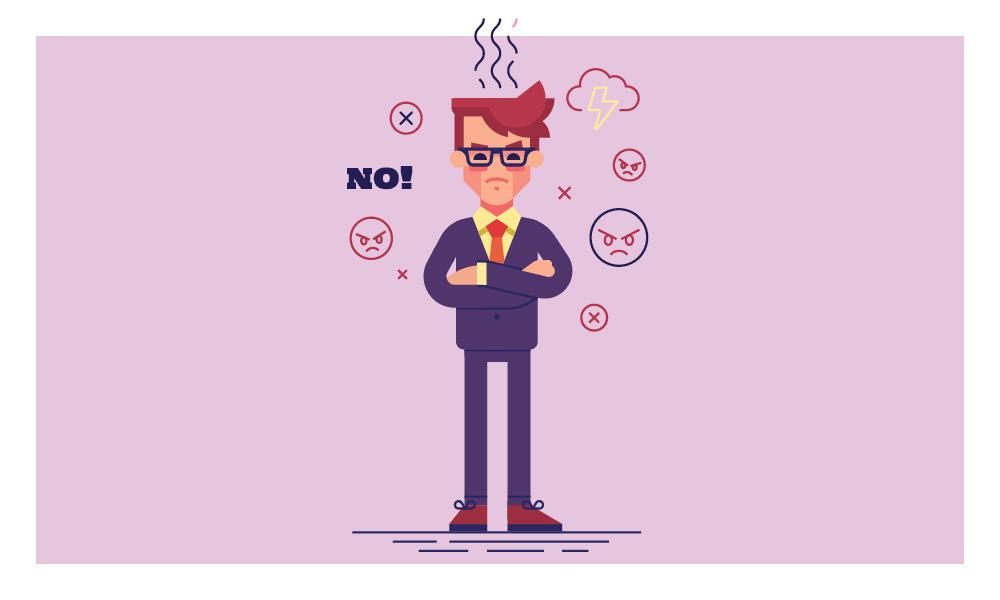 ---
I Have a Demanding, Unreasonable Client
I have a client who is always negative and demanding unreasonable timetables for us to finish projects. How can i work with him? I want a happy client and boss, but I'm only one person.
Sounds like the client from you know where – and I don't mean purgatory.
The bad news is that your client is negative, demanding and unreasonable – and ALWAYS! The good news is ... let me think ... well, at least he's predictable.
So what to do? You have at least three options:
Persevere. It's not fun, but if the cause is right, the rewards are rich – both external and internal. The external reward is a paying client – and that's darn good for business. No clients, no business. No business, no employment. The internal reward is you become a stronger person. St. Paul observes that "affliction produces endurance, and endurance, proven character." (Rom 5:3-4) Your client is a character who might improve your character. I wish there were another way, but I wasn't consulted.
Persuade. Good luck with this one, but you might appeal to his self-interest. Make the case that he deserves the best, but he's not getting it with cramped deadlines. If you can jointly set a reasonable timetable, he'll be the winner. Haste makes waste. Advanced notice = higher quality. Which does he prefer? (Most likely, he'll want better and faster. Sorry about that.)
Punt. You're not an indentured servant, and you don't have to tolerate an insufferable client. You can ask your boss to cut the contract, or you can refuse to continue serving this particular client. Cutting the client or cutting his service involves cutting your losses. Only you can determine if, in the larger scheme of things, "excommunication" is worth it.