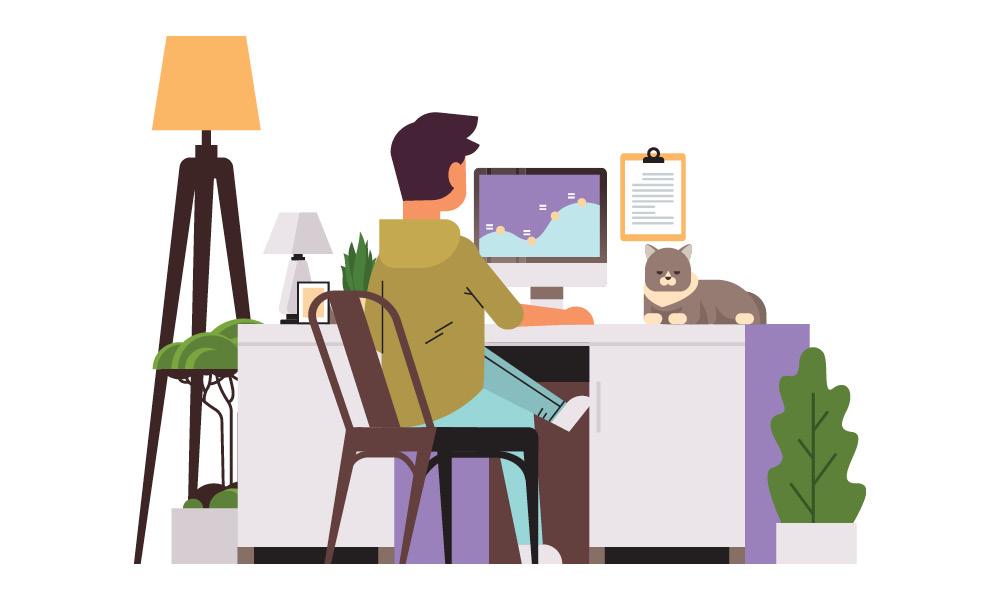 Image By Getty Images / gmast3r
---
How Do I Handle Returning To The Office?
I've really gotten comfortable working from home. It's quiet, comfortable and flexible. Plus no commute, dress code or mask.  And I'm more productive. So how do I handle the likely prospect of returning to the office?
Happy with home alone? You're not alone. According to numerous surveys, the majority of office exiles want to keep it that way, even after it becomes safe to return to the office. They cite greater productivity, more work-life balance, plus savings of time and money with no commute.
But here are three different ways to face the problem:
Sam the Salesman: "I'm making my case with my boss to convince her that I'm better off at home. I've been more punctual, super friendly and always helpful on our team conference calls. I'm getting my reports in early and taking on extra projects. I'm determined to not go back to the office and hitting all the right buttons. I'll prove to my boss that it's in her best interest for me to stay put."
Sophia the Stoic: "I dread going back, but I'm sure it will be good for me. I'm tough enough to take it on the chin and get back up. After all, whatever doesn't kill me makes me stronger. Wearing a mask will help me appreciate fresh air. Working in my cube will help me focus. Getting up earlier will force me to go to bed earlier. I'll use my drive time to listen to audiobooks while also brushing my teeth. As my good buddy philosopher Seneca once said: 'Difficulties strengthen the mind, as labor does the body,' and 'It is in the power of the mind to be unconquerable.'"
Sarah the Saintly: "I truly believe that in all things God works for the good for those who love him. And I do love him. I don't want to go back to work, but there are a lot of things that I don't want to do that are right and good and God's will for me. I'm thankful for the time I enjoyed working from home. I'm not going to allow myself to be bitter or resentful for returning to the office. I'll have more opportunities to love my co-workers and be less focused on my own comfort and preferences. The Holy Spirit will give me all the grace I need to be just as happy at the office as I was at home. The Lord is the same yesterday, today and forever.'
So take your pick – Salesman, Stoic or Saint – or make a blend. In any event, at the end of the day, it will all work out.
"As my good buddy philosopher Seneca once said: 'Difficulties strengthen the mind, as labor does the body.'"