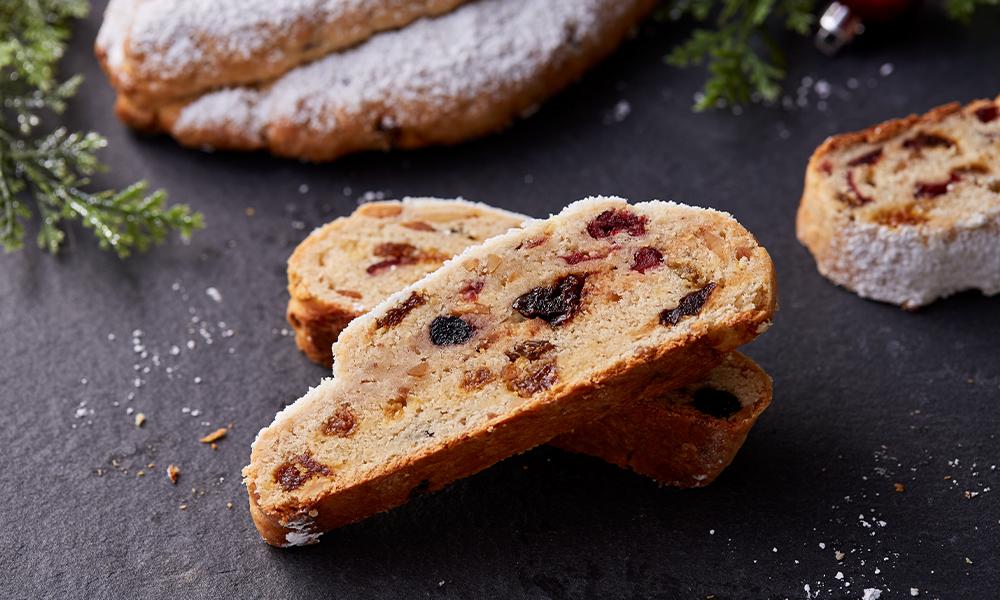 Photography by Shane Folkertsma
---
Christollen
Sweetbread in Honor of the Baby Jesus
Dresden, Germany, is, without a doubt, one of the most festive places to be during the Christmas season. That is because it's home to Striezelmarkt, one of the first Christmas markets, dating back to the early 1400s. Since then, hundreds of large and small markets have popped up to cover a "Christmas Mile" in the old city.
Among the many delicacies sold there, Stollen, or Christollen is the most popular and goes back centuries to the market's beginnings.
The Christollen is a traditional sweetbread filled with raisins, nuts, candied fruits and spices, to name a few. The folded dough and oval shape of the cake-like bread, topped off with white icing or powdered sugar, symbolizes the swaddled Christ Child.
As we approach this season in which we celebrate God sending his only Son as the ultimate gift of his love, let us give thanks. Jesus, the fulfillment of God's promise and the Light of the World, comes to us at a time when the days are short and the nights are long. He brings the light of God's love into our world.
"Let the heavens be glad and the earth rejoice!" (Ps 96:11)
---
Michelle DiFranco is a designer and the busy mom of three children.
This article was originally published December 2021.