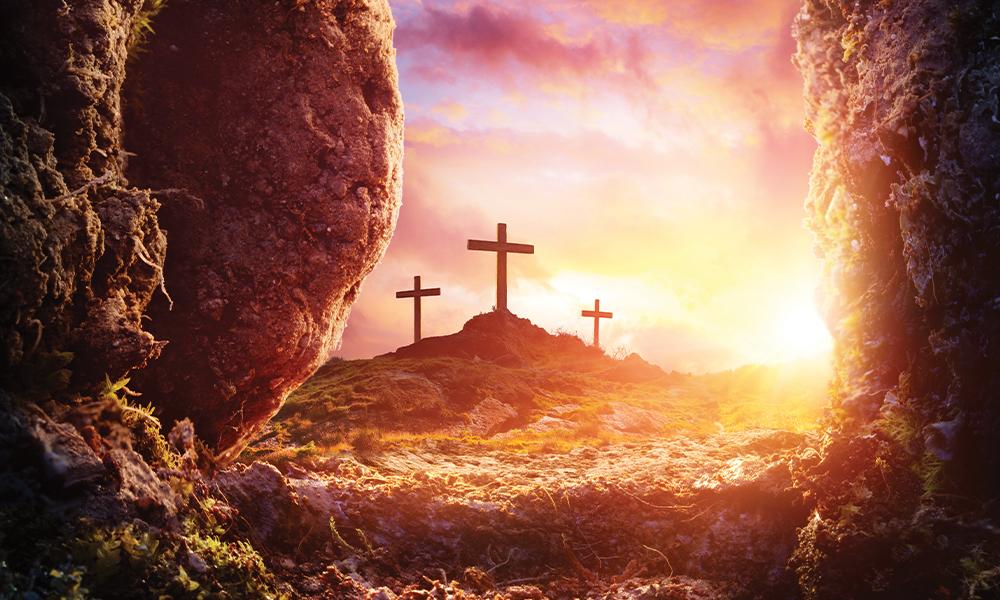 ---
Approach Holy Week With Prayer and Intention
I love Holy Week. I always look forward to these days steeped in tradition, which quickly unfold the events leading up to the greatest sacrifice and miracle on earth – Jesus' crucifixion and resurrection. His victory over death and gift of eternal life show us how truly beloved we are to him.

This Holy Week, let us fully immerse ourselves in the wonder and glory of the feast days, from Jesus' triumphant entrance into Jerusalem to his agony and finally joyful resurrection. By approaching Holy Week with prayer and intention, we can gain a deeper understanding of Jesus' love for us and draw closer to him.
Palm Sunday.
Today is about arrivals. When you bring home blessed palms from Church, display them prominently in your house as a reminder to ask Jesus into your home and heart. Invite him to dwell in you.
Holy Thursday:
The Last Supper. If you can, go to Mass today. This is the best way to honor the very first Mass celebrated by Christ himself, the High Priest, over 2,000 years ago. During the Liturgy of the Eucharist especially, imagine Jesus himself sharing the bread and wine with his Apostles.
Holy Thursday:
Agony in the garden. Take a few quiet moments to have a frank conversation with God. Are you frustrated or afraid? Are you worried about something? Tell him. End your prayer by putting your trust in God, just as Jesus did in the Garden of Gethsemane.
Good Friday.
Noon to 3 p.m. are the hours in which Tradition holds that Jesus hung crucified on the cross, and 3 p.m. is when we traditionally commemorate his last breath. As these are the most solemn hours in the whole Church calendar, take some of this time to pray and avoid anything indulgent. Fast today, and try to fast from comforts, too: no television, music or social media. If you are at work or cannot set aside this time, set an alarm on your phone at 12 and 3, so when it rings, you can stop for a moment, acknowledge Christ's sacrifice and say a quick prayer.
Easter Sunday.
This is our time to rejoice and be glad! Attend Mass joyfully and give praise and gratitude for all the blessings in your life. Make room in your pew for newcomers and greet them with a welcoming smile. Enjoy time with family or friends or a walk outdoors. Let this day be full of incredible joy! After all, we are an Easter people – God sacrificed himself so we can enjoy eternal life with him. Amen!
---
Veronica Szczygiel is the assistant director of online learning at Fordham University's Graduate School of Education.